Curriculum vitae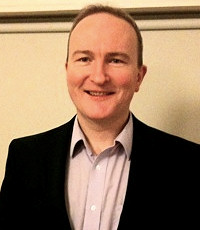 I was appointed as a Consultant Ophthalmic Surgeon specialising in Vitreoretinal surgery at Bristol Eye Hospital in 2001.
In the year 2000 I was awarded The Royal College of Ophthalmologists Keeler Scholarship and underwent advanced subspecialty training in Vitreoretinal surgery under the auspices of Professor David McLeod in Manchester Royal Eye Hospital.
Between 1995 and 2000 I underwent higher surgical training in Nottingham University Hospital as the Clinical Lecturer. During this time I also undertook a higher medical degree (MD) researching the resistance of the human eye to infection, and won The Founderís Cup at the Oxford Ophthalmological Congress in 1999 and 2000 for this work.
I underwent basic surgical training in Ophthalmology in Aberdeen and was admitted as a Fellow of The Royal College of Ophthalmologists of London in 1995.