NHS Practice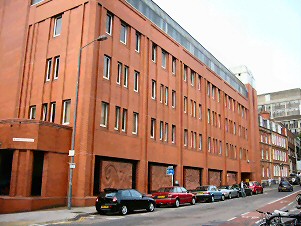 Bristol Eye Hospital
The Bristol Eye Hospital is one of the pre-eminent institutions specialising in eye surgery in the United Kingdom. The hospital is a purpose built eye hospital constructed in 1986, on the site of the original hospital first established in 1815.
Bristol Eye Hospital is a centre of excellence for both clinical practice and academic research and is a University Teaching Hospital linked to the University of Bristol with a staff of 15 Consultant Ophthalmologists including an academic Professor and Senior Lecturer. The medical staff also include 16 junior doctors training to be future Consultants. In addition medical students, optometrists and nurses also undergo training at the hospital.
Bristol Eye Hospital is a tertiary referral centre for the South West of England and covers the whole range of sub-specialties within ophthalmic medicine. It provides an A+E service and a continuous general and vitreoretinal on-call service.
My role is to perform 'high volume fast track cataract surgery' and to treat Vitreoretinal conditions including retinal detachment, diabetic retinopathy, macular diseases, severe eye trauma and complications of cataract surgery including dislocated cataract fragments and severe infection. I also undertake general, cataract and specialist vitreoretinal clinics at Bristol Eye Hospital.
Contact:
Bristol Eye Hospital
Lower Maudlin Street
Bristol
BS1 2LX
Secretary: Mrs. Deborah Traynor
Tel: (0117) 342 1401
Fax: (0117) 342 3402
For NHS enquiries only email: Richard.Haynes@UHBristol.nhs.uk